11th ANNUAL NIGHT OF LIGHTS ~ PARADE OF LIGHTS CHRISTMAS APPLICATIONS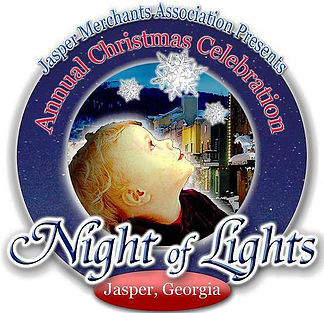 Here are the application documents you need to be a part of the Jasper Merchants Association 11th Annual Night Of Lights ~ Parade of Lights Christmas Celebration. Click on the links below and download the applications. There is a MANDATORY MEETING for all participants of the Parade. This will be held on Tuesday, November 28, 2017 starting promptly at 6pm at the meeting room of Jasper City Hall on Burnt Mountain Rd.
If you wish to be a Vendor for the Night Of Lights Christmas Celebration, click on the link and download the application and return it with your Vendor fee.
Saturday, December 2, 2017 – 4:00-7:00PM
11th Annual Night of Lights/Parade of Lights Christmas Parade
2017 Theme is Candyland
Parade Starts along N. Main Street to S. Main Street in Downtown Jasper
2017 Night of Lights – Marketplace Vendor Booth Application
2017 Night of Lights – 2017 Parade of Lights Application